Tasting Room
#thecrownoak
Experience the full spectrum of coffee in our one-of-a-kind Tasting Room. Enjoy highly intentional coffee drinks made by our skilled baristas who are happy to share their deep coffee expertise. Whether you want to discuss a certain coffee's processing method, inquire about a  varietal, or you just want a recommendation to best suit your palate, they are here to help.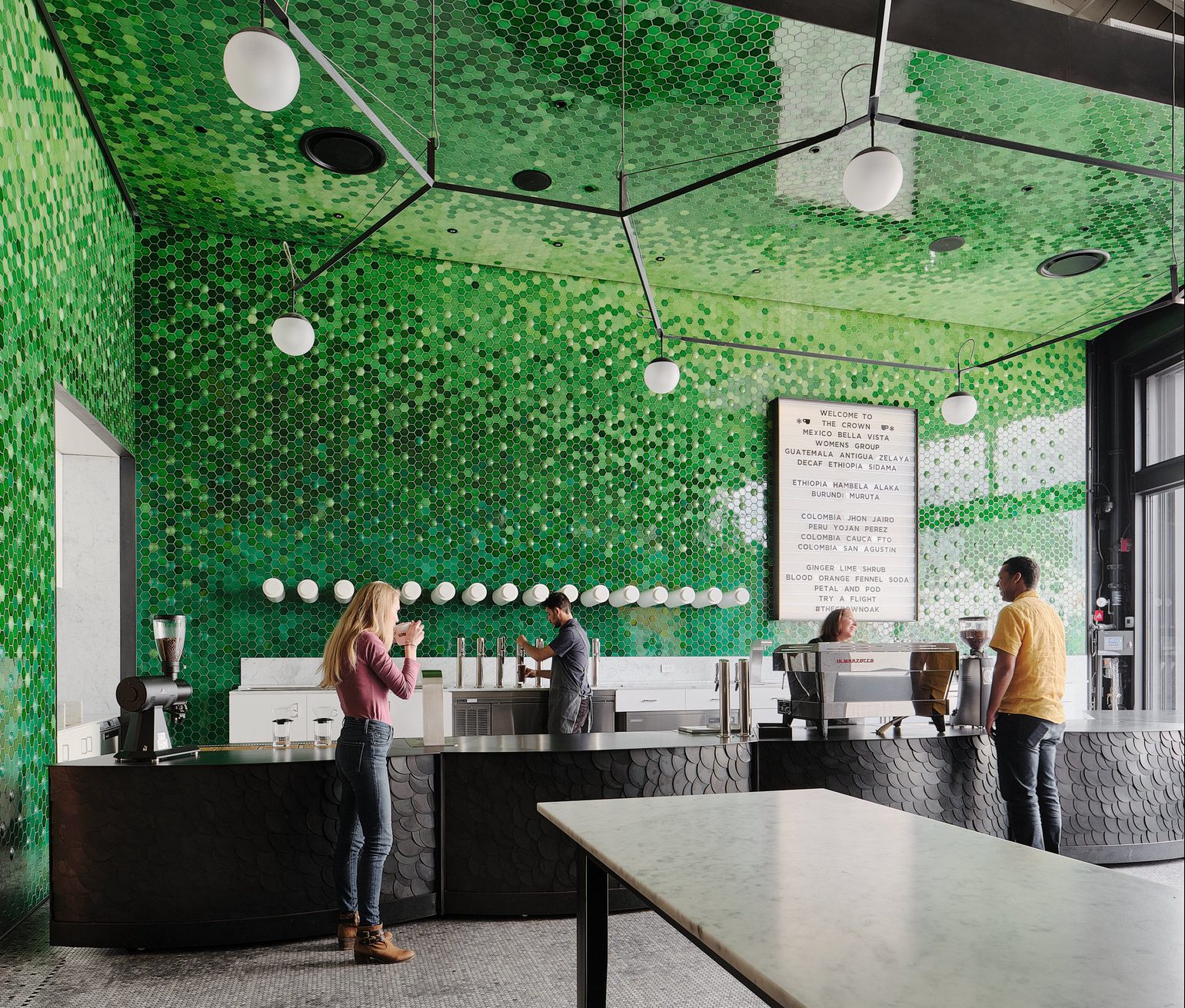 Espresso | $3
Espresso + Milk | $4 – 5
Pour Over | $5
Batch Brew | $2 – 4
Cold Brew | $3
Nitro Cold Brew | $4
Peach Jalapeño Shrub | 

$3
Pancake Party | 

$5
Butter Than Pear Trade | 

$5
Hot Chocolate | $4
Flights | 

$7 – 10
To go items will have a twenty-five cent single use tax added, with all proceeds donated to Phat Beets.
Tuesday – Saturday
9:00 AM – 6:00 PM
We can't wait to host you at The Crown! 
We're located in the heart of Uptown Oakland, which means that you're in the midst of Oakland's many culinary delights, but parking is extremely limited. We recommend that you read our FAQ's before you plan a visit.